Adebola Williams, born 7 March 1987, is a Nigerian Entrepreneur, journalist, TV Producer and a Youth Development expert. He is best known as the man with the golden touch who helped 3 African presidents win an election. Adebola is also the Chief Executive Officer of StateCraft Inc, a company he founded in 2014.
He has succeeded in helping former President Goodluck Jonathan win his election in 2011 and also helped current Nigerian President Muhammad Buhari and current Ghanaian President, Nana Addo Dankwa Akufo-Addo win his 2016 election. He is also the co-founder of RED MEDIA with Chude Jideonwo.
He is also the operation director of the Future Project. He met Chude Jideonwo on the set of Inside Out with Agatha Amata where Chude formerly worked as a production assistant and together over the years struck a wonderful friendship which led to building one of the foremost Media house in Nigeria till date.
Debola is an indigene of Lagos state and he has been many things while growing up. He was an actor. As an actor, Adebola has performed in plays like "The gods are not to Blame, Wedlock of the gods and Oke Langbodo", which was his last major production at the Nigerian National Theatre, earning him a Lagos State government award. He took a break with the dearth of stage productions and worked for a while as a volunteer with rescue missions.
However, his first love has always been the media, and at the age of 17, he began co-presenting Youth Talk on NTA Network. He was also presenter and associate producer on a business television show, Economy Watch, also on the NTA.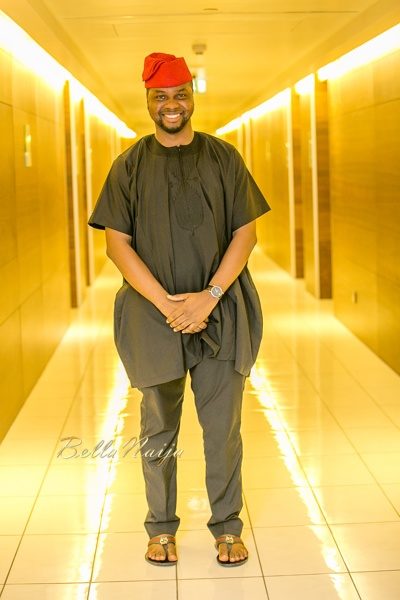 At 19, Adebola moved on to be full time producer of rave TV show Nigeria International, which showed on AIT International, NTA Network, Ben TV in London, Silverbird TV, MBI and online on NigeriaVillageSquare.com In this role, he was responsible for highlighting Nigerian life around the world from a balanced perspective, getting hard interviews from the 'high and mighty' and discovering exquisite locations across the country. The show also pioneered the trend of celebrity presenters every week. He left the employ of the show after a successful 3-year run to concentrate full time on Red Media Africa, though he has retained a position as consultant producer.
As Operations Director of The Future Project, he has spearheaded the Town Hall meetings and Roadshows around Nigeria and internationally, in the UK and Ghana. He is also responsible for the smooth running of the post-awards seminars and conferences. Adebola was selected as one of the Top 100 of Our Generation by Top 100 UK in 2007 and 2008 and was selected as a Global Changemaker by the British Council in 2009, attending the Changemakers Conference and World Economic Forum in Cape Town. In 2010, he was invited as a youth expert by the Africa Union and the United Nations Population Fund (UNFPA) to work on the African Youth Charter for the decade of youth in Zimbabwe.